Treat yourself to a one-of-a-kind intimate dinner and show. "An Evening of Magic" is the ultimate entertainment experience weaving rarely seen feats of world-class magic and thoughtful sleight of mind. Enjoy a multi-course meal and with your VIP ticket, as you experience more magic and behold the full experience of a showman. An Evening of Magic is a perfect way to celebrate a special occasion or simply enjoy an elegant evening out with your friends and family. You're in for an entertaining evening of fascinating mysteries.
The show:
Typically, Magic is a demonstration. Especially if it's on stage or television, it is not an experience for the audience unless they can literally become a part of it.
"An Evening of Magic" is held at a high end restaurant, bringing the magic to the audience, allowing them to emotionally and physically be involved with the magic. Magic is almost never presented in a theatrical setting or a full evening show in Singapore. The power and beauty of a theatrical presentation combined with magic up close and personal will make this a refreshing and magical experience for the guests, one of its kind in Singapore.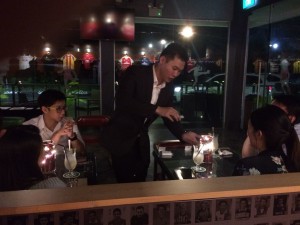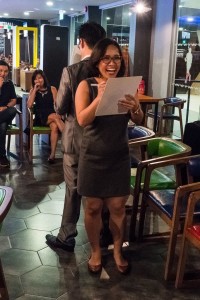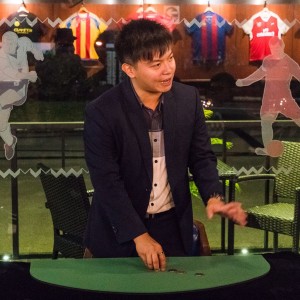 "An Evening of Magic" is an evening of personal and intimate magic theatre; it is a fun, interactive and mind blogging show, done in a classy and tasteful way.



This is not a show with top hat and rabbits, this is a show for the sophisticated audience.
By transforming a venue into a close up room, the Intimacy of a close up room provides a personal experience that simply can't be found in larger venues and one that makes the whole audience a part of the magic.
The show can cater to small groups of 10 people, to bigger groups if 40. For smaller groups, it can be held in a private room, for larger groups a bigger room can be used.
Some sample show highlights:
Please contact Ming Da if you are a venue interested in collaborating for this concept or you would like to book out a show for your event.