And here it is, the long awaited news!
Firstly, i would like to say that I am not like a famous magician who can "tour" per say, so i am thankful for all the producers of these shows for having me on their shows! Will be performing 8 shows in Chicago, New York, New Mexico, Vegas, California , and LA! Exciting!
Here is the promo poster for the 'tour':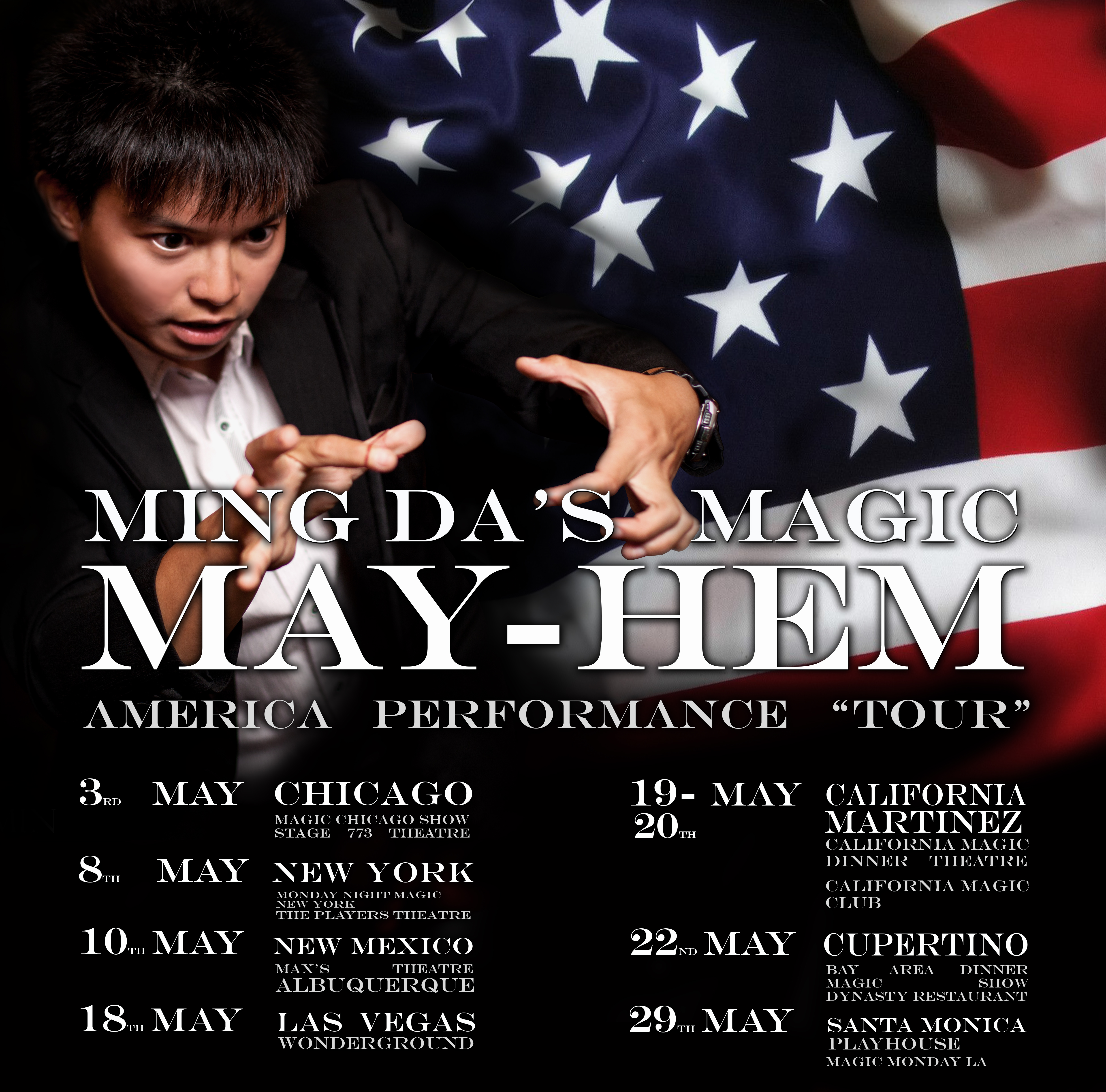 I am extremely excited to share my magic and performance with the American public and also look forward to meeting many magicians and masters that i have only heard of but never met!
Here some links to the different shows and venues:
The Magic Chicago Show– 3rd May
New York Monday Night Magic– 8th May
Max's Magic Theatre-10th May
Vegas Wonderground– 18th May
California Magic Dinner Theatre– 19th, 20th May
Bay Area Dinner Show– 22nd May
Magic Monday LA– 29th May
If you happen to be around any of the places, please do buy a ticket for the show! And drop me an email to let me know you will be there

Magically yours,
Ming Da