Hi Everyone!
As Eugene Burger once said " Close up magic is a form without a venue", referring to a lack of venues (other than cocktail receptions and restaurants table hopping, maybe parties) for the full charm and artistry of formal close up magic to be experienced by the audience. And today i made one up.
As one growing up watching L and L magic tapes and watching performances at the magic castle from a faraway land, it always made me envious of the idea of a close up show, which is almost hardly seen here. Performing in America opened my eyes to the world of dinner theatres and i decided to bring this back to Singapore.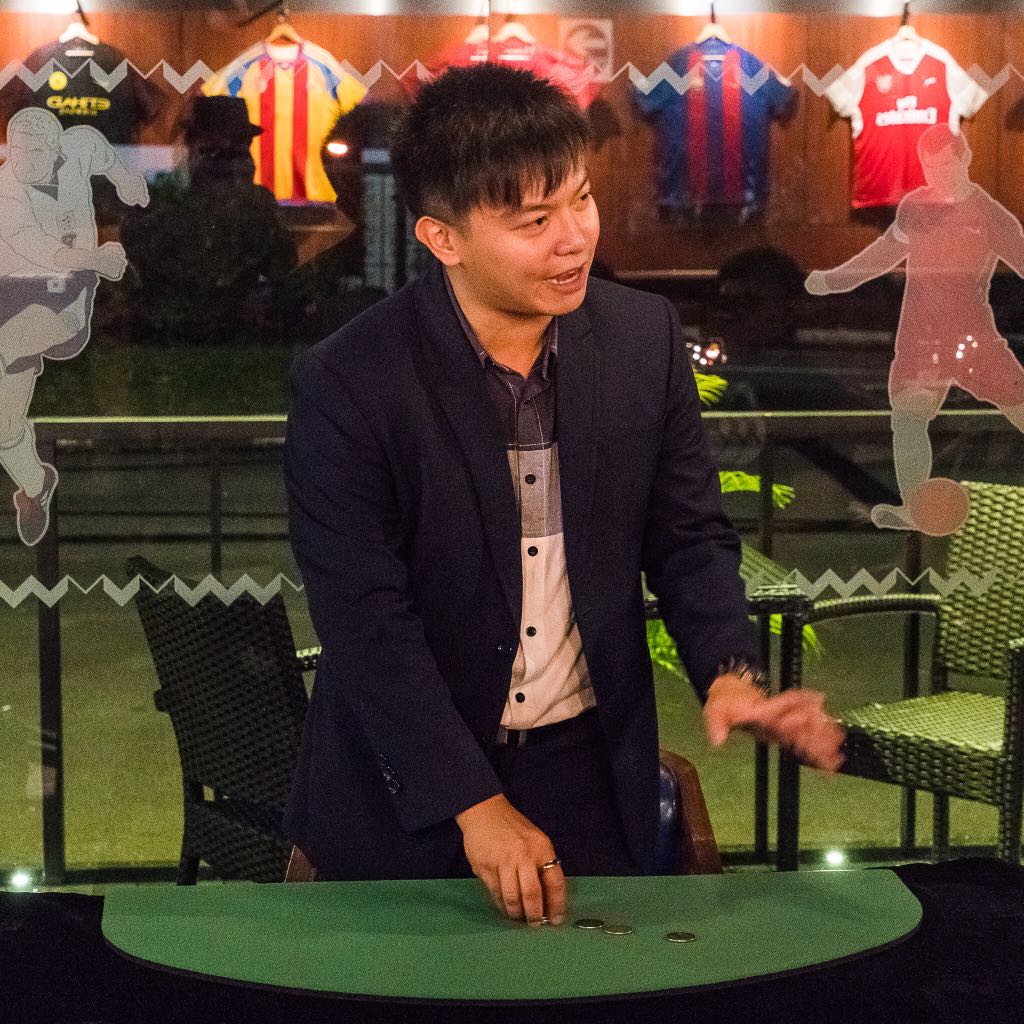 In September, we did it. A three course dinner and full evening entertainment, we had a sell out show on the 6th of September ,other than 2 that had last minute things that came up. And everyone loved the show and are asking when is the next show.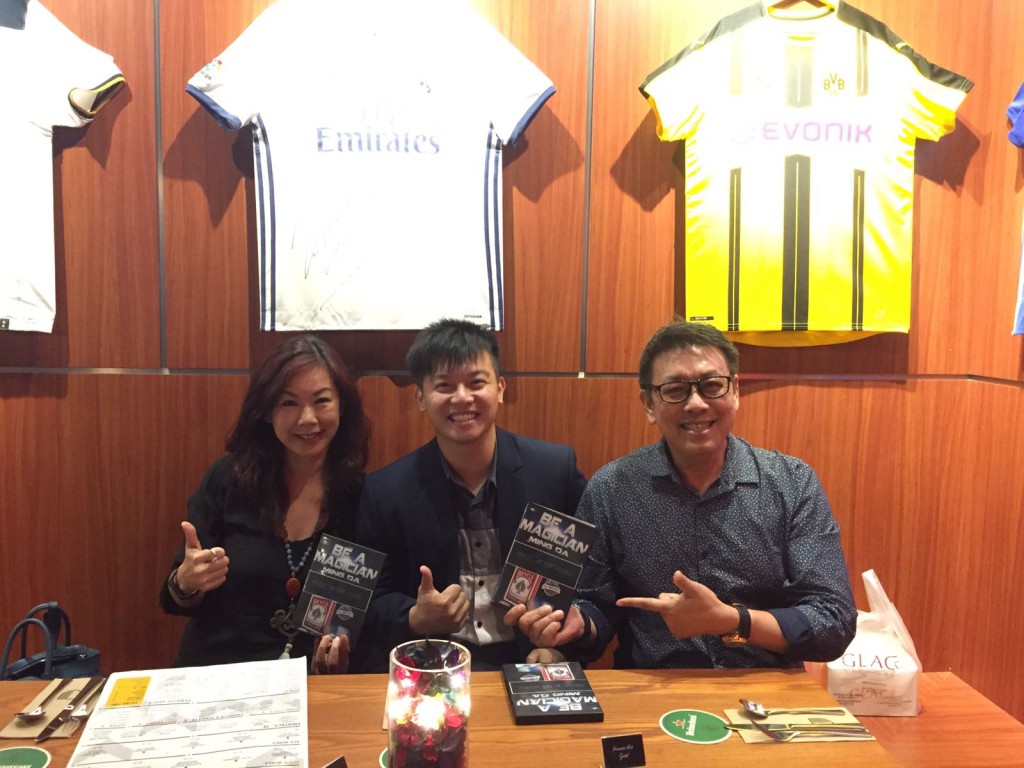 Many thanks to Cafe Football Singapore for the support and help, Shushannah Lee Derrick Goh for helping with the organising and Simon Tan for always having faith in my magic. And Nigel Lew and Dylan Tay for being part of it


I dreamt of a big dream on a small stage, and the dream came true.
We will be having the next show on 11th Oct, and seats can be reserved here:
Magic After Hours
Some other updates:
October will be really busy, preparing for a Halloween show at the end of the month. Tomorrow i will be doing some filming with LOVE 97.2 Radio for their facebook content again

The busy end of the year season is here! Looking forward to what lies in front!
Till next time..
Magically yours,
Ming Da